VEES-Net, the Vietnam Employability and Entrepreneurship Support Network, has been officially launched and presented to the public! A special event to present this new network created by the V2WORK consortium was held on October 29th and 30th at Hanoi University of Science and Technology (HUST), supported by the Ministry of Education and Training (MOET).
The two-day event included members-only working sessions to elect the members of the various governing boards and begin defining the network's 2021 workplan and a 3-year sustainable action plan, as well as prepare a marketing plan and discuss recruiting new members to the network.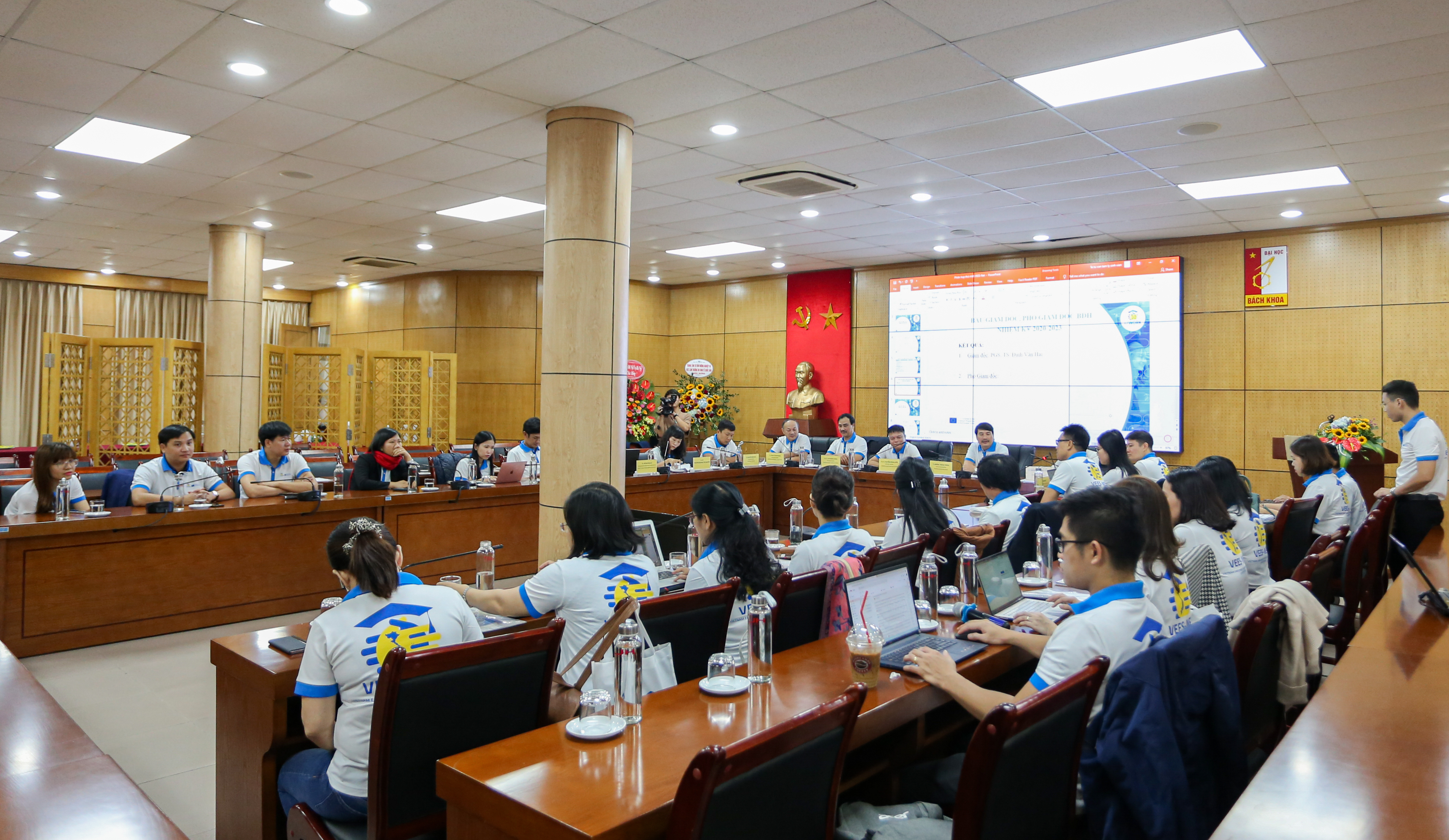 The afternoon session of October 29th was the public VEES-Net launch ceremony, including the signing of the Memorandum of Agreement by the representatives of the eight founding member universities (Hanoi University of Science and Technology, Vinh Industrial University, The University of Danang, Tay Nguyen University, Nha Trang University, Thu Dau Mot University Ho Chi Minh University of Social Sciences and Humanities, Tra Vinh University), and the institutions supporting the network, MOET, the Vietnam Chamber of Commerce and Industry (VCCI) and student association AIESEC Vietnam.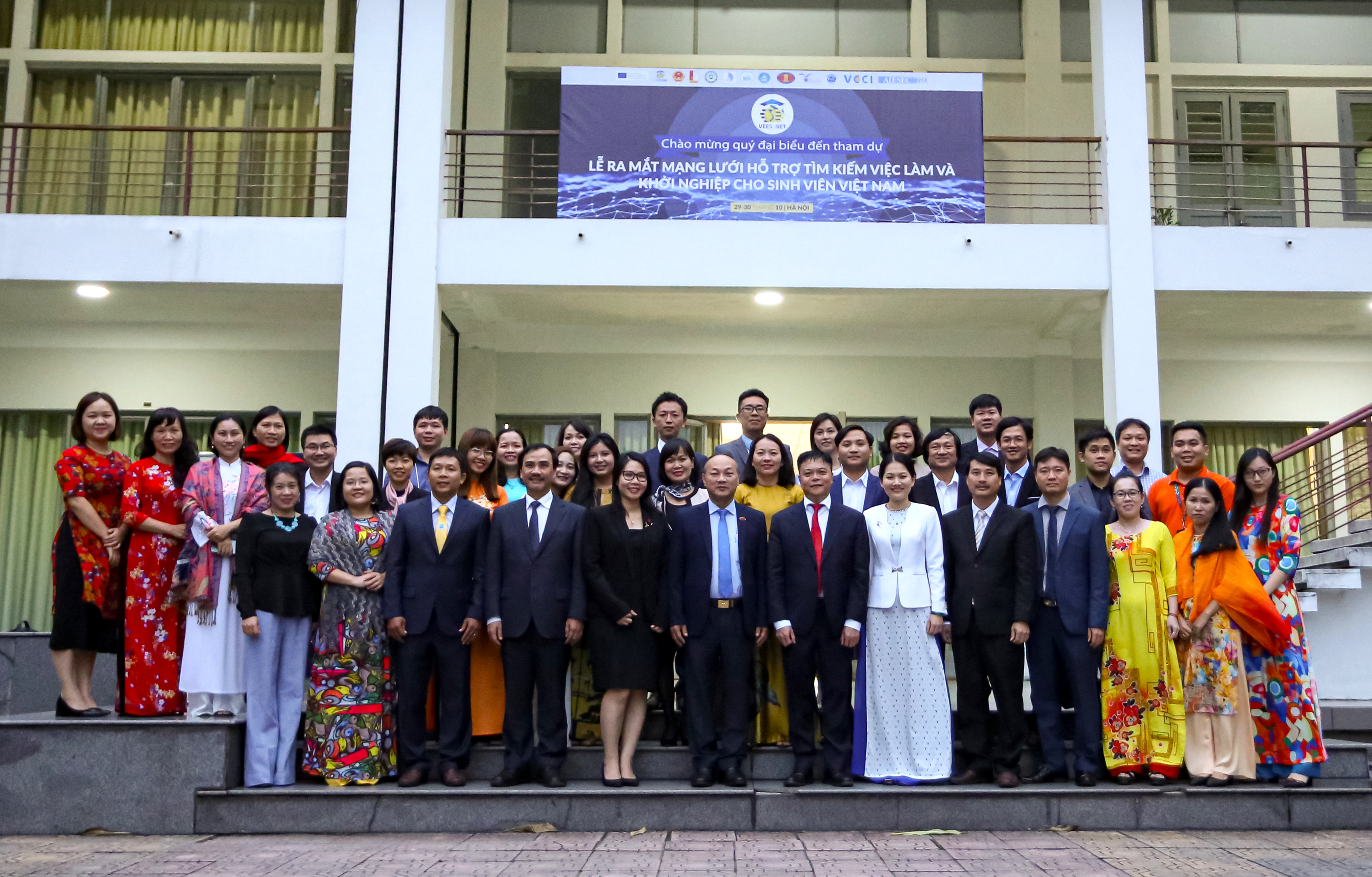 The ceremony, which was covered by the press in Hanoi and live-streamed to a wider public via the network's Facebook page, counted with over 120 participants. These included staff and students from HUST and the other member universities, as well as representatives from 21 other universities from Hanoi and northern Vietnam. Also present were network supporters MOET, VCCI and AIESEC, and representatives of important employers with close ties to HUST.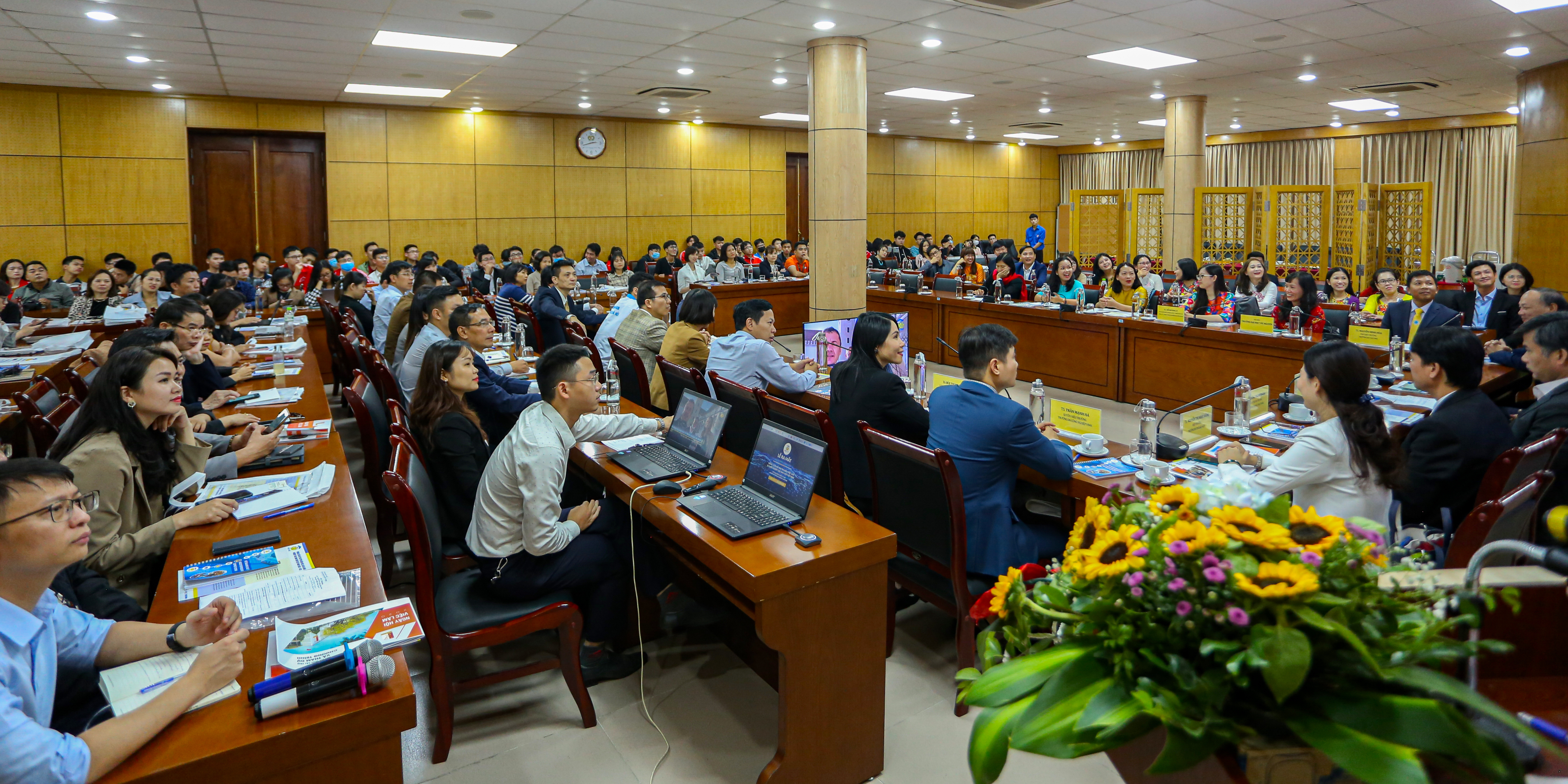 The newly elected chairman of VEES-Net, Prof. Nguyen Phong Dien, Vice President of HUST, gave an opening speech welcoming all the participants to this auspicious event. Notable speeches were also given by Mr Bui Van Linh, Director of Student Affairs Department at MOET, as well as Mr Pham Tuan Hiep (BK Holding Incubation Director), Mr Le Khac Hiep (ADT Group General Director) and Dr Bui Trung Hai (Director of National Economics University Career Centre). They talked about supporting students' employability and entrepreneurship efforts, and the importance of universities and employers working closely together to better improve this.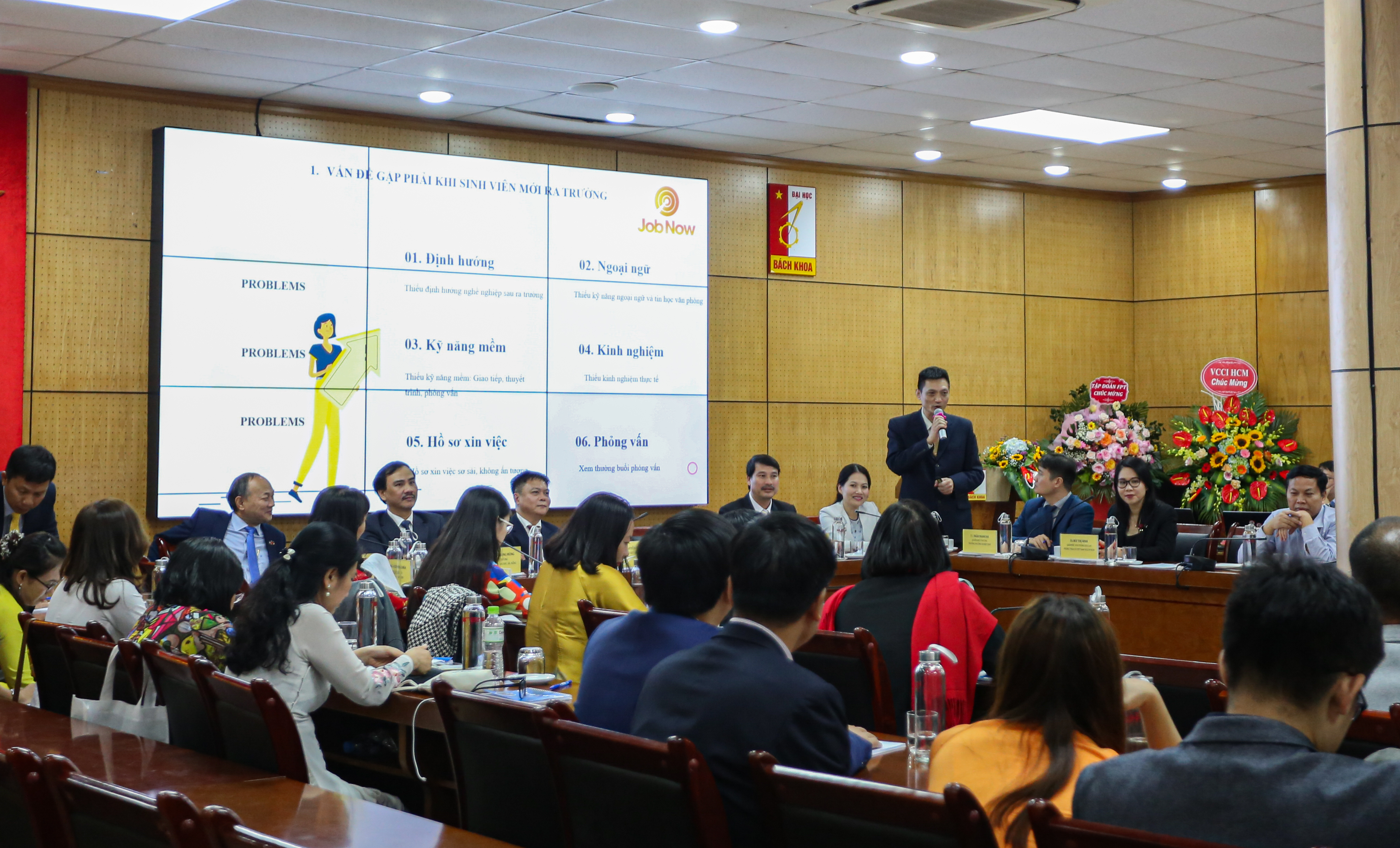 Find out more about the event from the HUST news and the VEES-Net website.
Photos courtesy of HUST.